Value creation – owners in collaboration
We believe in the strength of combining our ownership competence with entrepreneurs' experience and executive capacities. We bring the capital and the knowledge the companies need to achieve stable expansion. We also bring clear and active partnership and a long-term and honest commitment.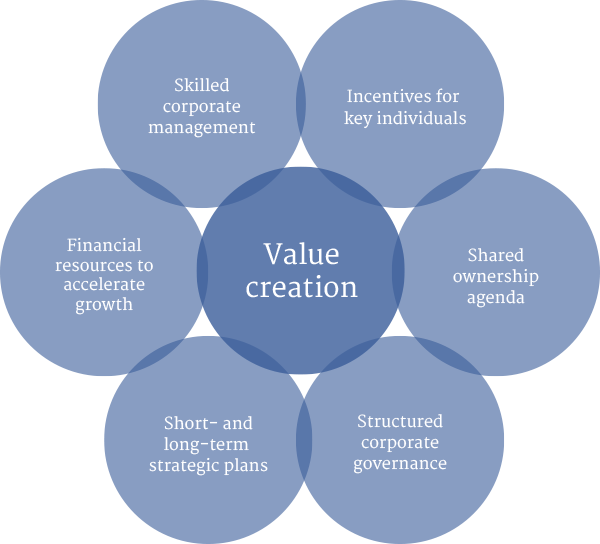 One of the distinguishing features in the sector is that we do not necessarily require ownership control of the companies that we invest in. We adapt our position based on individual situations and may be minority or majority partners. However, we normally prefer our participating interest to exceed 30%.